Hotels accommodation in ladakh
In Leh City you can find accommodation as per your budget, like 4 star, 3 Star, 2 Star and A class Deluxe, A Class, for budget B Class Hotels and some nice guest houses.
Out of Leh City some places you can find Deluxe hotels and Resorts.
Pangung Lake, tsomoriri Lake there is good deluxe camp attached bath and nice cooking facilities, but you don't expect too much, because of it is fare distance from Leh as well as it is on high plateau of west ran Tibet 4500ms above sea level camp, the organizer are very nice people, give you worm welcome and serve you as much as possible hospitality.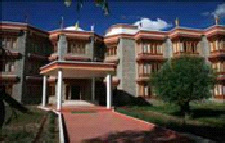 The Druk Hotel
(Delude)
Druk Hotel is Located in the up side Leh town it has wonferful view of all Leh town Indus valley within a walking distance from Market and half an hrs drive from the Airport. The Hotel provides a Spacious and Comfortable rooms with attached Bathroom and all the necessary amenities. The famous Tourists Destination Shanti Stupa is also nearby.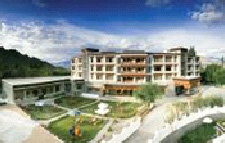 The Grand Dragon (A Star)
In the ancient city of Leh, the Grand Dragon Ladakh extends a warm and luxurious Hotel in Ladakh, the Hotel rank is 4 star, lifting system Hotel, 24hrs central headings, cable in all the rooms, 15minuts to main market by walk, 2minus drive.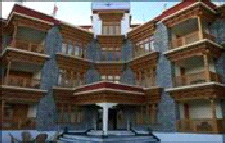 Ladakh Residency (Deluxe)
Ladakh Residency is located in quiet surroundings of Changspa Village. The Hotel has a traditional look and a traditional services that what the hotel promises, yet with modern amenities and excellent cuisines. The hotel has lift to the third floor and to the terrace which has a great view of Stok Kangri South-West, Khardung La North-East, Namgyal Tsemo South-East and Shanti Stupa North West, a great spot for photography.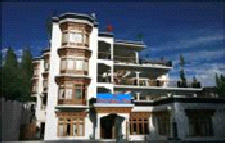 Alpine Villa (A Class)
The Hotel is centrally located, approximately 5 mins walking distance from the main market and 10 mins drive from the Leh Airport.The Hotel has a tremendous facilities where in you will feel like a home. The main tourists attraction i.e, Shanti Stupa is nearby where you can go in the evening and chill out there and also the heritage leh palace. The hotel has an excellent furnished rooms with attached bathrooms,24 hr running hot and cold water, cable in all the rooms.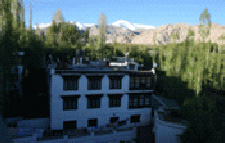 Asia Hotel & Guest House (A Class)
Asia Hotel & Guest House is just 20 mins Drive from the Leh Airport. The Asia Hotel & Guest House is Located in the Heart of the Leh Town of the area of Changspa, in easy reach of the Leh Main Market,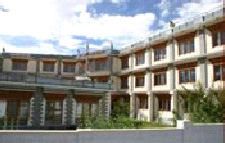 Cho Palace Hotel ( A Class )
The Chow Palace hotel is situated in the Skara area of Leh town approximately 01 Km. from the airport and 02 Kms. from the Leh Market. The hotel offering spectacular view of the Peaks of Stok Range and lush green fields of the surrounding village. Another feature of the hotel is the peaceful location of Skara village.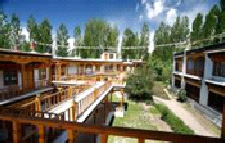 Lharisa Resort(A lass )
Experience the harmony of the natural surroundings and rich cultural traditions of Ladakh - Relax at LhaRiSa Resorts - The only A class boutique hotel in Ladakh - restful yet stimulating, luxurious yet affordable and eco-friendly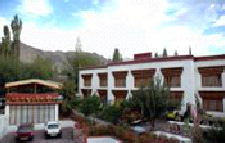 Lotus Hotel (A class)
Lotus Hotel is located in Karzo area of Leh Market with peaceful location surrounded by green fields, poplar and Willow trees, approx. 10 minutes walk from main Market. The hotel is constructed with traditional Ladakhi architecture and all the rooms are custom designed with traditional Ladakhi material, paintings and wood carvings. The hotel has relaxing garden with flowers, apple groves where you can relaxed, enjoy your Drinks and breakfast under the clear blue.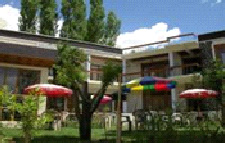 Pangong Hotel(A Class)
Pangong Hotel is located in the Leh town within a walking distance from Market and 10 minutes drive from Airport. The hotel has a beautiful Garden with Apple groves and spectacular views of Stok Khangri. They provide 28 well furnished spacious double rooms with attached bathrooms, running hot & cold shower, Cable TV in all rooms and Wi-fi enabled (Broadband).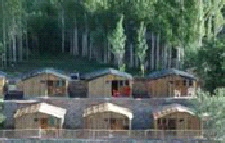 Faryok Resort(A Class)
The Main overland approach to Nurla is 84kms from Leh on the Leh-Srinagar Highway along the river Indus. It is the centre point for many Tourist place such as Alchi, Lamayuru and Tingmosgang. Alchi is nearly 22kms east of the Camp. Lamayuru is approximately 27kms to the West and Tingmosgang is near 5kms to the North of the Faryok Resort. It is the only Resort in Ladakh where one can cross the river Indus through a Wooden Bridge for a small trek to Tar village.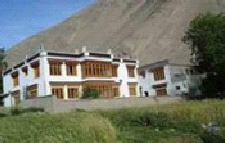 Namra Hotel (A class)
Namra Hotel is Located in a valley to the North of the Indus River and on the West of Leh around 80 Kms on the popular trekking route of Liker-Khaltse, in the Lower Ladakh. Tingmosgang offers lot of sightseeing opportunities, to the Palace 15 minutes walk, Tserkarmo 4 km, Khatsa Gonpa 10 Km, Tia village and Nunnery 8 Km. You can take a sightseeing of Lamayuru, Alchi etc. The hotel is in a rural ethnic village, run by a Ladakhi traditional family, where you witness traditional family house, Ladakhi food, the hotel is sprawled over a vast area of apricot and apple groves rendering a relaxed and rejuvenating atmosphere for your holidays. Our Hotel has no shops or haw f to enjoy your holiday amidst the grass, river and Himalayan mountains.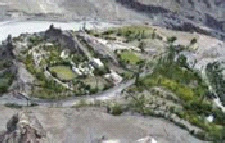 The Ule Ethnic ResortEco resort Deluxe
Ule Ethnic Resort is located on the Leh-Srinagar highway around 70 kms from Leh, in the heart of the Sham region lower Indus valley of Ladakh. Your visit to prominent monasteries of this region is made convenient & fatigue free. The Resort is sprawled over a vast area of around 10,000 sq. meters. of Apricot and Apple groves rendering a relaxed and a rejuvenating atmosphere for your holidays. Our Resort has neither shops nor any hawkers troubling you to buy things- You are left to yourself to rejoice your holiday amidst the grass and Himalayan mountains.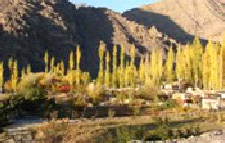 Ule Adventure Camp (Deluxe)
Set amidst the green fields and the Himalayan Mountains, Ule Adventure Camp provides with the best of Camp facilities. The camp gives you a life time chance is located on the Leh-Srinagar highway around 70 kms from Leh, in the heart of the Sham region of Lower Ladakh at 10,000 ft.(3,300m). Your visit to prominent and oldest monasteries ( Alchi, Lamayuru, Liker, Rezong, Mangu and Temisgam) of this region are made convenient & fatigue free. The Resort is sprawled to rejoice your holiday in its peaceful and seren atmosphere. The camp is around 70 Kms away from Leh town, absolutely free from daily hustle bustle, no soul to bother your solitude.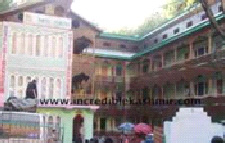 Siachen Hotel(A Class) Kargil
Siachen Hotel is located in the centrally main bazaar of Kargil, on the bank of River Suru. It lies near the Taxi stand as well as important points such as the post office, the bank and the tourist reception center. Rooms are clean and comfortable, appointed with all modern amenities such as telephone with STD and international calling facility and TV with Cable. A restaurant serves a variety of
Nubra Deluxe camp Guest House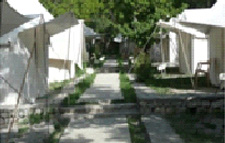 Chamba Camp (A Class)
Chamba Deluxe Camp is located in the beautiful royal garden of Hunder, the resort offers comfortable, furnished tents with all necessary facilities. The tents are located in the midst of the apricot and apple trees. The camp is a great retreat for nature lovers. The glacier stream that flows into the Shoyak River flows through the camp. Guests wake up every morning to the chirping of birds.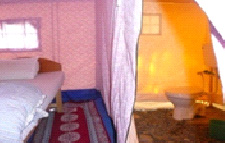 Organic deluxe Retreat Camp (A Class + Deluxe)
The camp is situated in the beautiful village of Hunder which is just 7 kms from Diskit, the headquarters of Nubra valley and two minutes walk from the famous sand dunes. Spread over 5 acres of lush green farm land and orchard, Nubra Organic Retreat boasts of 22 well equipped and tastefully done double bedded comfortable tents. It has its own organic garden and guests can e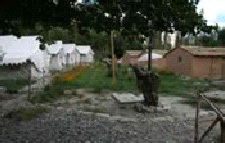 Silk Route Deluxe Cottages (AClass)
Silk Route Cottages is located in a quaint village (Sumur) in the Nubra Valley to the north of Leh over Khardung La. A very large property with lush green fields and gardens. The A Class property in Nubra Valley with attached toilets and showers. The rooms are fitted with modern amenities and are very spacious & comfortable. The organic vegetables grown in the garden are used for preparing the meals.njoy the taste of locally grown vegetables.
ROYAL CAMP HUNDAR (A class)
Royal Camp is located just next to the organic camp in hundar village a small river raining in between the camp open garden nice parking place.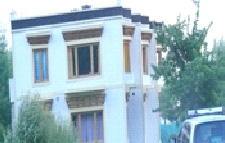 Karma Inn (B Class Hotel)
Karma Inn is located just 1 km from the sand dunes of Hunder village in a very serene and peaceful atmosphere amidst popular and apricot trees in Hunder Village of Nubra Valley. Hotel Karma Inn is nestled in the lap of Hunder providing a peaceful and relaxed holiday. Its one of the best places to stay in the region. Nubra, which means orchard or garden, is a picturesque green valley with milder climate as compared to the rest of the Ladakh. Karma Inn Hotel is a well establishment and known Hotel in Nubra valley that prides itself on its personal service. They believe in quality over quantity.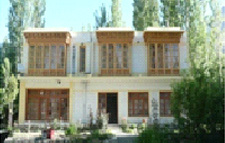 NAMGYAL GUEST HOUSE SUMUR
A very sweet and cline friendly family guest house in sumur village, after Disket directly go to Namgyal guest house 5 minis drive from main road in middle of sumur village.
Pangung lake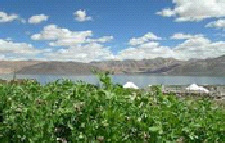 Martsemik Camp
Murtsemik Camp is designed and placed keeping in mind the right view of the Pangong lake and all surrounding mountains, As soon as you reach at Pangong Lake, you will get our Resort with all the modern facilities that you need. The Resort as an area has a spectacular view with a green lawn, a way to comfort you with a spectacular view of the Pangong lake and snow capped ranges
Tsomoriri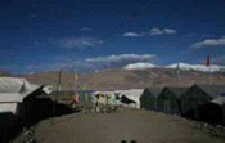 Nomadic Camp
Nomadic Camp is located very close to the Tsomoriri lake on a beautiful place surrounded by the majestic mountains. It is situated in the Beautiful Village called Changthang. Korzok Monastery is also nearby. Tsomoriri is also the famous Tourists Destination.
Tso kar camp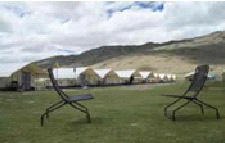 PastureLand Camp
PastureLand Camp is Located in Tsokar region of Ladakh and is well known amongst the real and enthusiast travellers. PastureLand Strive hard to make your stay a Memorable one. Tsokar is well known for its wildlife like the black necked crane, kiang or high altitude ass various birds species. The Salt Lake named Tsokar, is a beautiful crystal clear water with breathtaking views of the surrounding landscape. The valley is also popular for the Filmings as it has lots of things to offer for the die hard Filmmakers. PastureLand Camp strive hard to make your stay a Memorable one. For Extra Bed 40% on the Below Tariffs.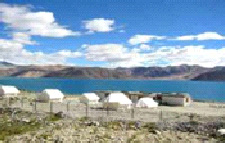 Resort Pangong
Resort Pangong is located on the Pangong lake, 14,200 feet above sea level. Pangong Camp Resort is a great place for tourists with adventurous spirits. The resort provides comfortable tents with basic facilities. Medical assistance and first aid is also available. Overall, its a dream camp for a holiday up in the mountains.
Sarchu camp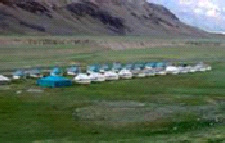 Goldrop Camp
Goldrop Camp is an adventure camp at Serchu in Ladakh. Open from mid - May to end of September, these are Swiss tents put up at a height of 14000 ft. The tents are modern, with contemporary amenities that ensure you are comfortable. Multi-cuisine meals add to the experience. Goldrop Camp is 250kms from the Leh Town.
Hotel in Manali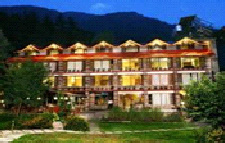 Johnson Lodge Deluxe
Nestled in natures bounty surrounded by a garden blossomed with Magnolia Flowers and a Thick Forest of Pine and Deodar surrounding it, overlooking dense forests and snow caped peaks. Johnson Lodge is just 2 minute walk away from the mall road, Manali and close to all the local sightseeing spots. The tourists taking interest in the beverages of the valley can try out the Johnsons Pub which is one of its kinds in the city with an exclusive out door Patio for sizzling bar be cues along with other delicacies.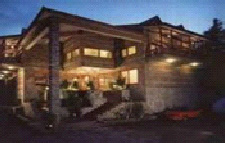 Banon Resort Banon
Resort is a beautifully designed resort. Unique in its architecture and exclusive in style and comfort. The only resort with cottages in Manali, consists of a main building with large public areas and cottages spread over 2 acres of landscaped gardens which gives a feeling of great space and privacy. The resort is centrally heated and the cottages have beautiful wood fired stoves to make your stay comfortable during the winter months. While being a world away in terms of lifestyle and seclusion, the resort is within a kilometre from the town. The resort is situated in one of Manali's best preserved areas, close to the circuit house, amidst apple orchards and reserved deodar forests with magnificent views of snow covered peaks of the great Himalayan range.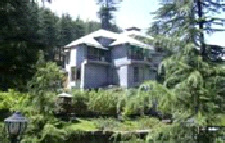 Heritage Village Resort
Heritage Village Resort, embraced in the lap of nature, is one of the elite holiday resorts of the Himalayan region. It is Situated at the Naggar - Manali Highway, Approximately 2Kms from Naggar towards Manali (Himachal Pradesh), the resort is a perfect fusion of modern amenities and local traditional architecture providing what can truly be considered a unique experience. Surrounded by thick deodar forests and apple orchards on one edge and a sprawling view of paddy fields on the other, the resort lets one come face to face with nature and to be one with the element. The exotic location combined with the contemporary facilities make the resort a perfect getaway for vacations, conferences, group events, celebration, school camps, leisure group, meditation and religious camps.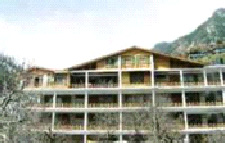 Dragon Guest House
Dragon Guest House is located just a kilometre away from the main town of Manali on the fringes of an apple orchard in the pleasant pastoral environment of Old Manali village. The Dragon provides you all the comforts of home in a spectacular setting. Dramatic views of towering snow capped mountains with verdant forests of stately Pine and cedar washed in golden sun are afforded from the spacious veranda outside your room. Simply appointed your room with its large windows gives a new dimension to the word comfort.