Ladakh is the magnificent Snow Leopard is the most enigmatic and elusive of all the world's large cats. A denizen of high mountain ranges, its presence is more often revealed by footprints in the snow but, as previous Nature trek groups can verify, with planning and luck it is possible to see this mythical mammal. With the aid of local trackers and guides this adventurous expedition goes in search of Snow Leopards amid the mountains of Hemis National Park in Ladakh. This is a physically demanding holiday utilizing basic local homstay and camping but the rewards will be the truly spectacular mountain scenery of the ancient kingdom of Ladakh and a real chance of finding this high altitude predator as it follows the resident Bharal, or Blue Sheep, to more accessible lower elevations for the winter months.The snow leopard found singly, inhabiting the most inaccessible terrain of rugged mountains, preferably steep terrain broken by cliffs midges and gullies. In the winter their main attraction is the livestock nearby villages, because of high mountains covered by snow most of the wild life descent to search of grassing and water.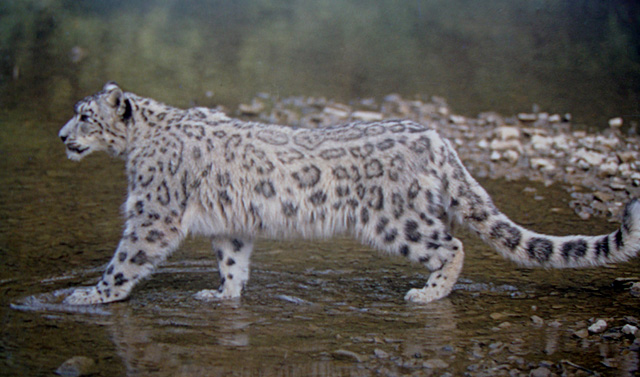 In the Month of February and March their breeding season.
Snow leopard trek favorite hunting areas:- south of Leh Jengchan valley, Rumbak valley, Urutse shingo range, Skeu Markaha it is in Hemis national park, and south west Mangu and Zoom village,Tar Hipti village.