Yak Trekking and Safari-Himalaya - Ladakh
Yak- The largest animal of this cold desert is the yak. (rdong) is a wild Yak mostly it fund on border of Ladakh Tibet, and China. The wild yak is definitely more imposing than its placid domestic counterpart. Immensely shaggy and weighing about one and half ton it has curved horns whose tips can be as wide apart as 90 cm. and measure 76 cm. over the curves. It can easily be differentiated by its long black hair, which is tinged with gray at the muzzle. Spending its summers at a height above 4500 to 5000 meters, in winter it moves in herds to the lakes, marshes and lower valleys. It is highly insulated shaggy coat which helps Yak to survive in such extreme cold. Yaks are found in the wild in the Ladakh North of India and Tibet region. Yaks have been domesticated in Ladakh for thousands of years and are a very valuable animal in the Himalayan economy. They used yaks as a beast of burden to carry loads and to plough fields. The local people also drink its milk, Butter, Chees and eat its meat. The Yak's thick hair is used to weave blankets, Shawl, Socks, Cap, Gloves and ropes and Yak dung provides fuel in the treeless areas of Ladakh and the Tibetan Plateau. Every villages have Yak for birding, the yak and cow crossbred be coming rDzo Mal, which is very strong for plowing field, dzomo female gives very good millk.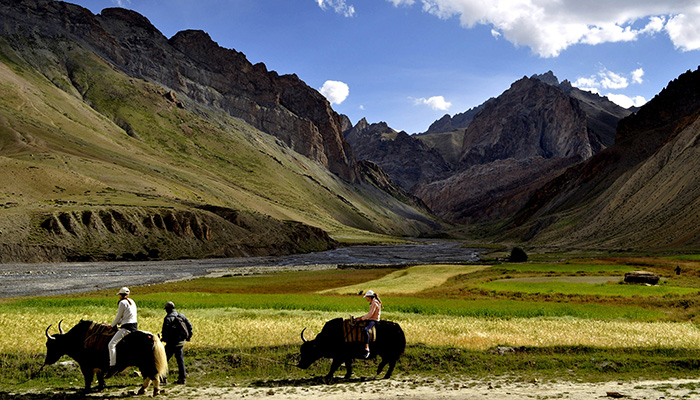 1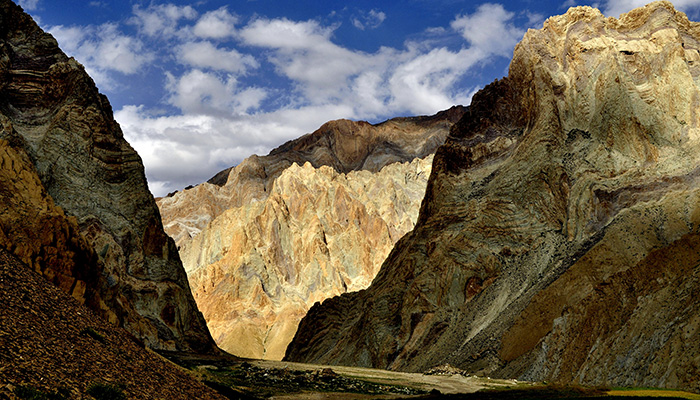 2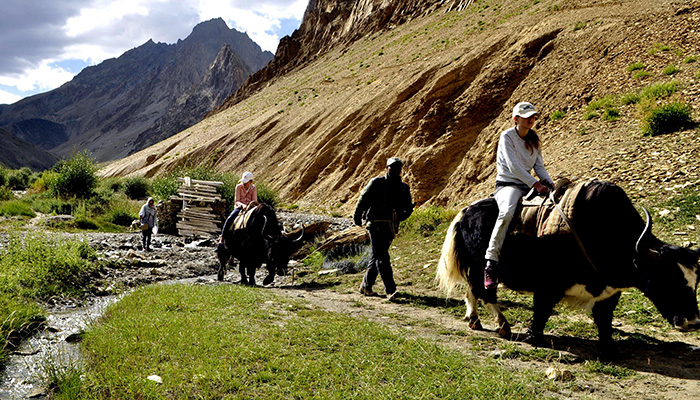 3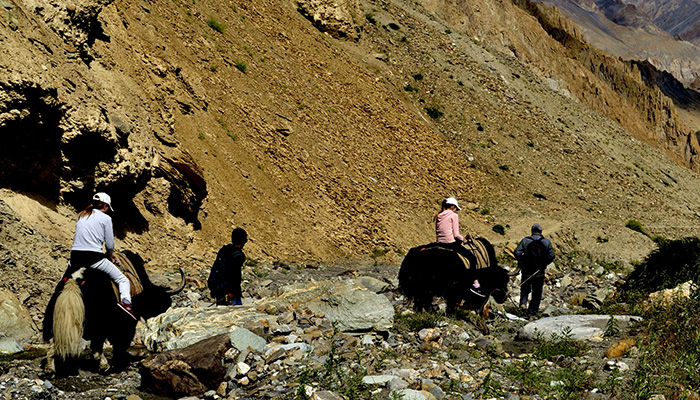 4
Yak Safari
Explore the Valley on the Back of the Yak Safari is a safari with a difference. It is an unique experience to Ladakh. Exploring lakes, glacial valleys, gurgling streams, cascades, chiseled snow peaks, meadows, forests on yak can be a lifetime experience. It offers breathtaking views of high peaks of this rugged land.

A Yak Trek and Safari is organized on prior booking. All those who wish to experience Yak Safari and trek in Ladakh should respect the humble attitude of this majestic animal. His extreme hospitality should not be mistaken for his weakness or laziness. Anyone who locks horns with this benevolent beast will have to face the music.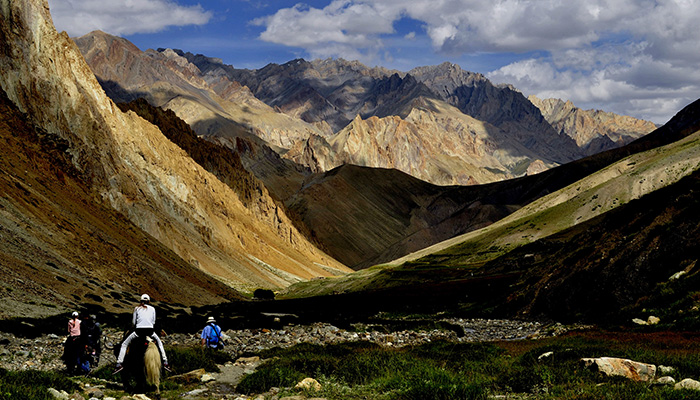 1
2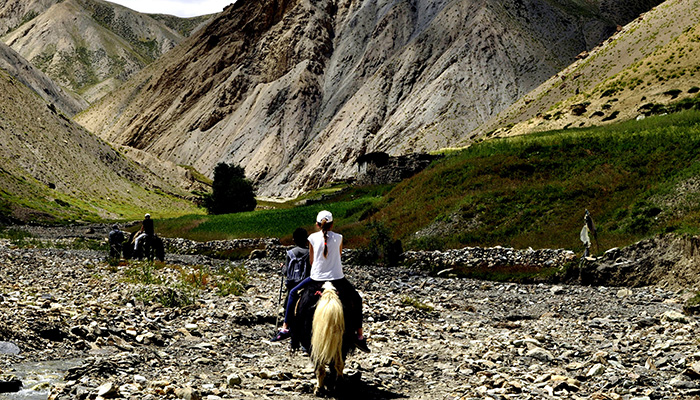 3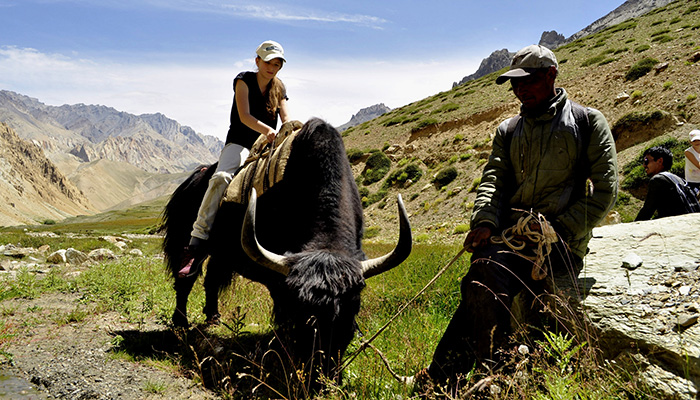 4
Yak possess a massive body due to which it is slow in walking and trekker are requested not to mistook the extreme hospitality of this majestic animals as its laziness and weakness. Real travelers are always in search of real life experiences and yak trek can bestow you it. Yak trek is rarely carried out and there are only few numbers of agencies who organize it on prior booking. While in Ladakh enjoying a trek with yak bring you closer to local culture and lifestyle that locals lead in Ladakh.