Itinerary
Yakpossess a massive body due to which it is slow in walking and trekker are requested not to mistook the extreme hospitality of this majestic animals as its laziness and weakness. Real travelers are always in search of real life experiences and yak trek can bestow you it. Yak trek is rarely carried out and there are only few numbers of agencies who organize it on prior booking. While in Ladakh enjoying a trek with yak bring you closer to local culture and lifestyle that locals lead in Ladakh.
First part easy second part Challenging trek, for physically good trekkers.
(Group size minimum 4 people, Maximum 8 people are required)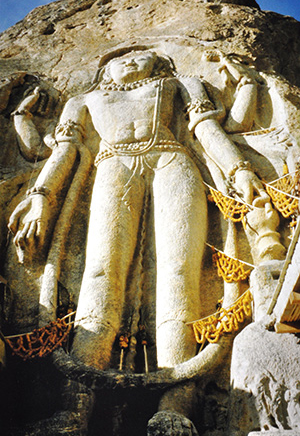 9 M High Rock Craved Buddha 7th Century
Mulbek village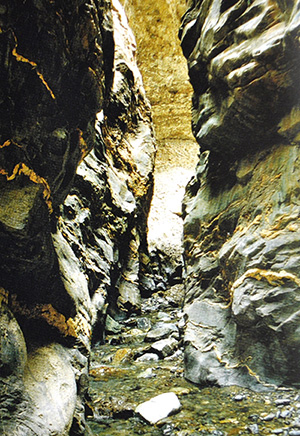 Kanji to Wakha trek gorge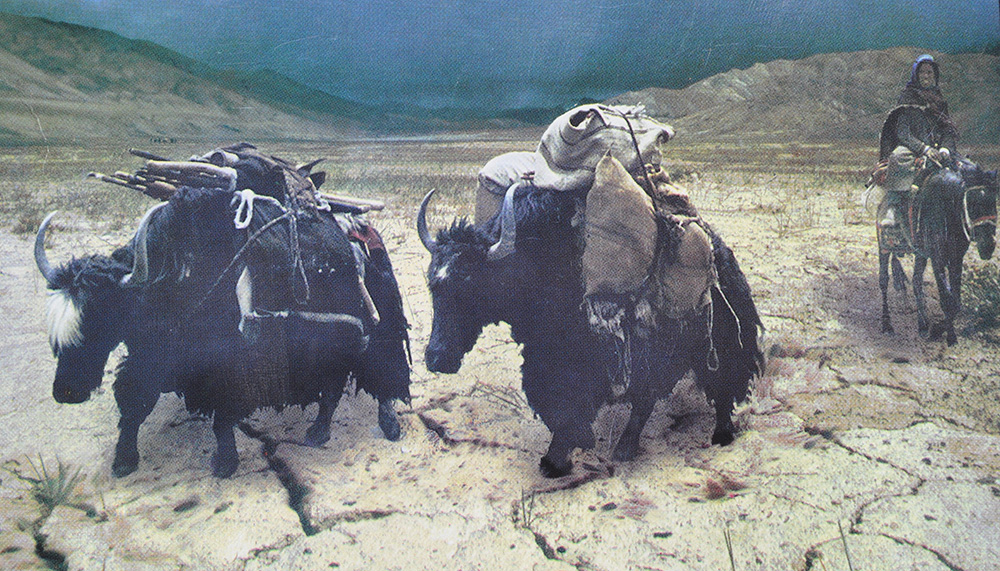 Yak trek
Day 1, Arrival Delhi International airport, transfer to Hotel O/N Hotel, it is depend on your flight, arriving evening or morning, if your flight is in the morning, after lunch visit Old Delhi O/N Hotel
Day 2, Delhi to Leh,
Morning transfer to Domestic airport for your on board fly to Leh one hrs journey, during you fly very exciting view of great Himalayan mountains, you can see right side K 2 peaks and Left side Nun Kun peaks, and many more peaks, arrival at Leh transfer to Hotel, after rest for acclimatization O/N Hotel.
Day 3, Leh to Lamayuru 125km
After breakfast drive enroot visit Basgo castle and monastery, built 1350 century, inside one chamber two store copper gilt Maitreya future Buddha and upper chamber two store Buddha made of clay and there is wonderful wall paintings. After visit Liker monastery outside of the landscape is nice with three store Buddha to seen the monastery was built 1065 century there is new paintings 500 year old and.
After lunch drive to Alchi transfer to Hotel after rest visit oldest Alchi monastery and world famous wall paintings it is built 990 century by Lotseawa Renchan zangpo, the art is Bahamian or Gander still, the artist brought from Kashmir, after drive to Lamayuru chaek in Hotel evering visit Monastery and see moon landscape O/N Hotel
Day 4, Lamayuru to Shargol 85km
After breakfast drive over photu la pass Namkila pass, enroot visit Bodkharbu village, after Namkila pass descent to Mulbek. Mulbek on the Leh Srinagar high way, on the road side visit Chamba , 9 m high rock sculpture in deep relief of the ( Maitreya Buddha) which reflecting an interesting blend of esoteric salivate symbolism with early Buddhism art. After visit ancient monastery on top of the rock after drive to Shargol O/N Camp
Day 5, Shargol to Wakha Enroot visit Uryan dzong. 5,6hrs
After breakfast trek Shargol Phokar village Another picturesque village of the area, Shargol has mixed population of Muslim and Buddhist, after short walk to Phokhar village the main attraction for visitors is a cave monastery visible from afar as a white speck against the vertically rising brown hillside from which it appears to hang out. Down below is a Buddhist nunnery with about a dozen incumbents. From Phokhar 2hrs walk to Uryan Dzong a meditation retreat tucked deep inside the surrounding mountains. This natural mountain fortress conceals circulars tableland with a small Buddhist monastery at its center, while the surrounding hillside reveal several caves where high ranking Buddhist saints are believed to have meditated in seclusion. At least one such cave is associated with the visit Guru Padmasambhava, the patron saint of Tibetan Buddhism. After 3 hrs walk to Wakha village O/N Camp
Day 6, Wakha to Namtse 4,5hrs
From the camp easy trek along the wakha chu, River, very beautiful Kurberu village after short walk visit Rgyal Monastery, Rgyal an interesting hilltop village that appease like a medieval settlement cave dwellings. Its mad house, neatly white washed and closely stacked, are built around cavies dug into the face of a vertical cliff rising high above the valet floor. A small monastery similarly constructed and occupying the top of the brown hillside completes this interesting Buddhist village, breathtaking view of the undulating hills crowned by rocky peaks and surroundings after short walk to Namtse Camp
Day 7, Namtse to Rangtse via Sarbatan la pass 4250m 5,6hrs
From the camp long ascent to pass about 2 hrs after pass easy descent very nice view of mountain the trails are zigzag deep gorge very beautiful views. O/N camp
Day 8, Rangtse to Skamlung 4,5hrs
From the camp gradually ascent hrs to pass after easy descent in to the narrow gorge to reach camp
O/N camp
Day 9, Skamlung to Kanji village via Timtila pass 4250m 5,6hrs
From the camp gradually ascent 2hrs easy trek and one hrs bet steep to pass one of wonderful view from the pass after easy ascent to Kanji river short walk to Kanji village camp near the village, evening visit cam and small monastery 990century monastery. O/N camp high 3850m
Day 10, Kanji to kanji Dok north of Kanji pass 6,7hrs
From Kanji village one hrs easy trek along the river crossing fields, several tome river crossing after gently ascent to sheered house O/N camp high 4420m.
Day 11, Kanji Dok North camp to south of Kanji la Junction camp via Kanji la 5150m 6,7hrs
From the camp one hrs seep ascent rocky trails and gradually ascent on the glacier to pass, wonderful view to see after steep descent 2 hrs some time gorges small river crossing and walk allth way to Junction of Kanji river and Pigdong river nice camp 4150m hiugh.
Day 12, Junction camp to Rangdum 6,7hrs
From the camp descent along the river several times river crossing some time deep gorge many times up and down for 4 hrs after walk along river great view of many peaks of Great Himalaya to Rangdum monastery visit monastery O/N Camp
Day 13, Rangdum to Leh 330km
From rangdum drive enroot see many peaks of NUN Kun range after 3 hrs you will reach Parkhachik from there great view NUN KUN peak and massif many village to see after 2 hrs to reach Kargil a small city of Kargil District. After lunch drive to Leh very nice road 5 hrs to Leh. O/N Hotel
Day 14, Leh to Delhi
After breakfast transfer to Leh airport and fly to Delhi, arrival ar Delhi morning 9:30 am, transfer to Hotel, after refreshment visit old Delhi, New Delhi evening after Dinner transfer to International airport for your on board, fly with sweet memory of Ladakh Yak trek in the isolated village.